Flexible Tools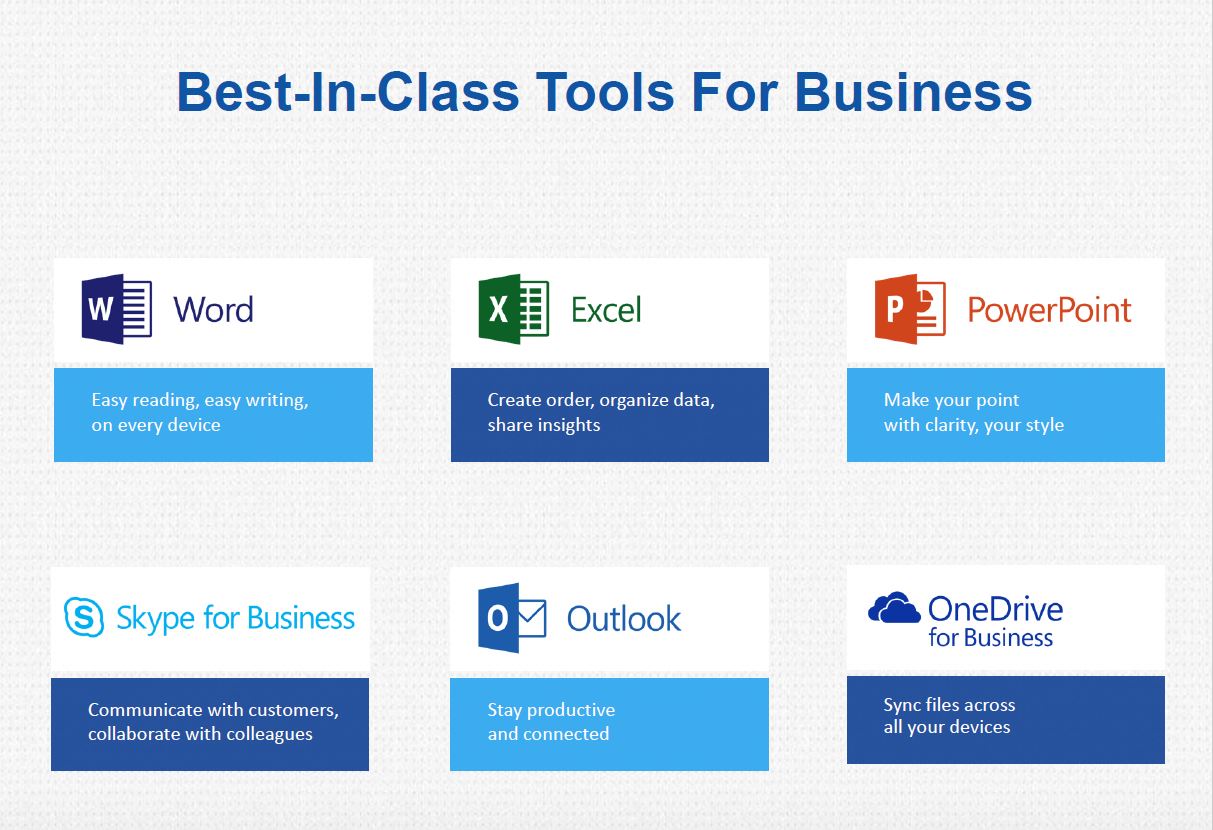 Is Office 365 Right For You?
The Office you know, the flexibility you need.
When You Need It,
Where You Need It
Always Up To Date
Everything In One
Place

Access Office across
five devices, including
smartphones and
tablets.
PC, Mac, iOS,
Windows Phone and
Android friendly.

With your Office
account connected to
the cloud, you'll
always have the most
current version with
no need to update.

All of your files save to
the cloud, making
collaboration easy.
No more lost
documents – the cloud
backs up your files
automatically.